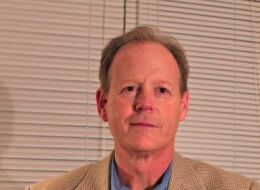 By Douglas Birch
This story was originally published by The Center for Public Integrity, which is a nonprofit, nonpartisan investigative news organization in Washington, D.C.
James E. Doyle's ordeal with Washington began one morning in early February last year, when his supervisor stopped by his desk at Los Alamos National Laboratory and told him that senior managers wanted copies of all his publications.
The 55-year-old political scientist asked the reason for the request, and he eventually was told that someone at the House Armed Services Committee wanted to see the publications. But Doyle said officials refused to tell him who it was or why.
Later that day at the lab's New Mexico campus, he said, two members of a Security Inquiries Team abruptly arrived with a special, silver-colored briefcase for secure documents, and pulled out an article he published a few days earlier on the website of a London nonprofit group.
They claimed that
the article
, an impassioned critique of the political theories undergirding the nuclear arms race and a defense of President Obama's embrace of a nuclear weapons-free future, contained classified information.
The assertion astonished Doyle, since the laboratory's security authorities had already reviewed the article and declared it unclassified. But it was the start of a series of events in which Doyle first had his pay docked and his security clearance withdrawn, and then eventually was fired.